About Our House

     www.ourhousefamilytrees.com

Who's In Our House

The individuals in Our House are people of African-American descent. spanning the time line of Slavery, Emancipation, and beyond. Collection I is the pilot of the Our House Project. The Collection is small in numbers compared to the countless, undocumented African-Americans living during the early 18th and 19th Centuries. As part of our society's mission and goals, FWA  endeavors to continue to expand the database and will launch Collection II  with over a million names.

Slave Data

Researching your African-American ancestors can be quite difficult to trace .Some of the slave data documents that we discovered were estate records, wills, and property appraisals. On the Name List Page some ot the slaves are listed with a given name only and some are listed with the given and surname of the slaveholder. Navigate to the Family Group Page and view the Note Box to find the slaveholder's full name, name of the plantation and location, the age and cause of death of the slave.

Disclaimer

The FWA Family History Society has made every effort to ensure the information in OUR HOUSE is error free. We don't assume and hereby disclaim any liability caused by errors or ommissions.

About Our House

This valuable genealogy resource tool on compact disc, will assist you in tracing your ancestral family history. The Collection consist of  a variety of records: plantation diaries, mortality schedules, wills, obituaries, family histories, military, midwive, Freedmen marriages, church, and school records. The donated family records were combined with public historic records retrieved by FWA researchers. Selected data was extracted from the original record and cross referenced with official records. Included in Our House is Progeny's Family Explorer, that allows you to create kinship reports and several family tree charts. Our House is GEDCOM compatible and will allow you to export to other standard genealogy software.

Searching the Collection

Our House software is user friendly. Using the Name List,  search by a given name, surname, parents, spouse, birth and events. Please be mindful that some of the data extracted from historic records may have a totally different spelling compared to a present day spelling.  Searching a name by a phonetic spelling is recommended, i.e,,the surname Farr may be listed as Pharr, McCray as MacCrae. The records were transcribed as is, with no changes to the spellings. In cases where the handwritten data was illegible, we excluded that information. Some names are  listed more than once for the same person; however, a different set of information is given,  i.e., John Smith  maybe  listed twice, with a different spouse and children, on each record. A female individual may be listed twice as a spouse, with both maiden and married names,.

Acknowledgements

The FWA Family History Society acknowledges the diligence of the dedicated members and volunteers of this project. Special thanks  to Joyce Gardner and Lovie Warren for their special collection records, and the indivduals who donated their personal family histories with attached notes and comments, " ...please include my ancestor in Our House, in hopes of  their memory will live on" . We are eternally grateful to Rev. Albert R. Sampson, for believing in this progect and allowing FWA to host genealogy workshops at Fernwood United Methodist of Chicago, Illinois. We also would like to thank the county probate offices, (too many to name) of Alabama, Mississippi, and Georgia for their kind assistance in helping us with their historic record collections.

Turn up your FAMILY SEARCH !Look beyond the U S Census in Our House

Welcome to Our House a national collection of African-American FAMILY TREES compiled and digitized on a compac disc by the Freedom Walk-America Family HIstory Society.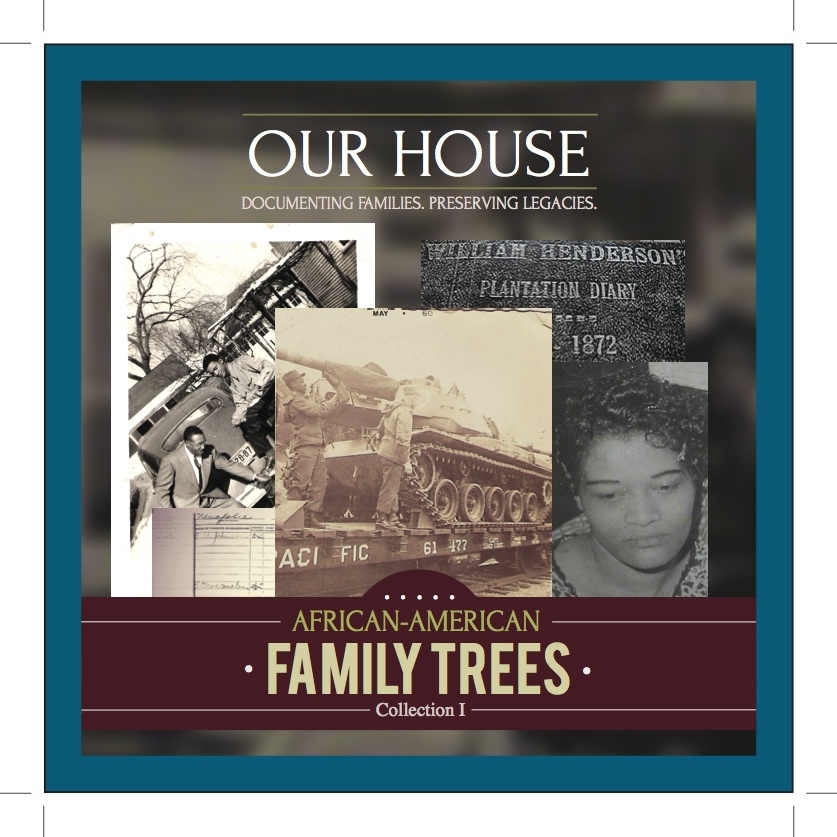 Tell Me More  About OUR HOUSE

  1 800 731 2076